Urubici in Brazil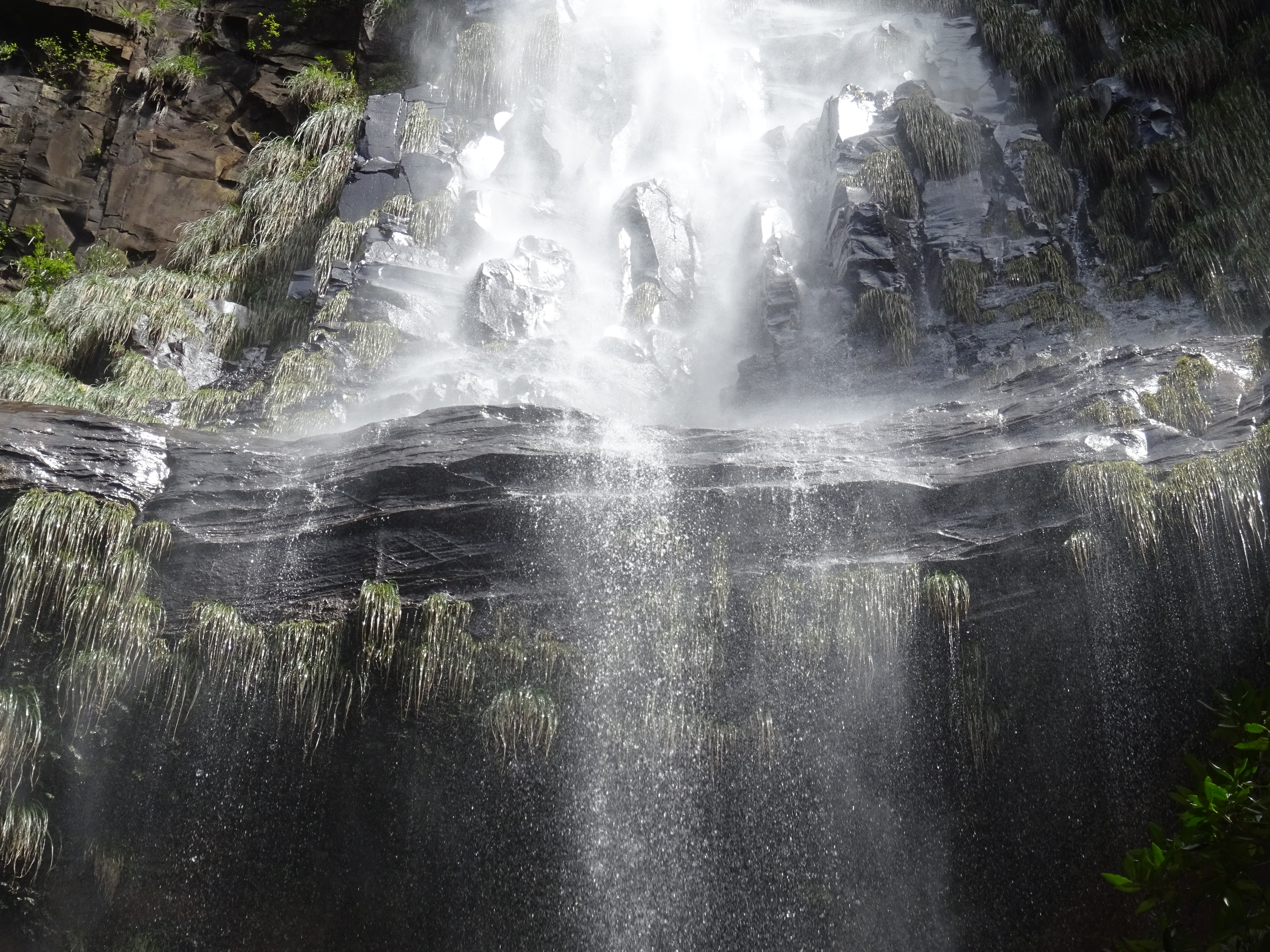 We rent a small car for 1 week in Florianopolis to drive around all the beaches. We have seen many beautiful beaches along the coast.
We wanted to see a different part of Brazil. We decided to go to Urubici. It's 3~4 hours drive away from Florianopolis. It is a small mountain village based on farming and tourism. This town is the coolest town in Brazil. Because of its height, the general temperature in Urubici is colder than any other towns in Brazil.

After spending time in hot summer for 5 months, the weather in Urubici was really pleasant for us. It was not too warm or not cold either. There are many hills and waterfalls in this green farmland. We spent 3 days to drive around the nice nature in this charming village. We really enjoyed Urubici.
The town centre is very small and everything in one street. There are cafes, restaurants and supermarkets. You can find very cheap produce and meats in supermarkets.
There are many places to look around this town. Sometimes you need to drive in very steep uphills or gravel roads to visit some places. Also, there are the entrance fees to go in waterfalls caves and rocks. They are not so much most of them are around 5RS per person.
We visited,
Morro da Ingreja: Need to have the permit to get on the peak. A piece of paper from ICB in town(free). The weather is the key thing to check. When we were there, we couldn't see much because it was too cloudy but nice view on top of the peak.
Avencal falls 5RS per person for the entrance fee. If you want to camp where it will be free.
Morro do Campestre: 5RS per person for the entrance fee.
Arrio do Engenho: Cascada Neve hikes 30 minutes to the waterfalls. It is the magical place. There are 2 waterfalls on the trail.
Caverna Rio dos Bugres: 5RS entrance fee. The Very steep gravel road to get up to the cave. Maybe better to park the car at the entrance and walk up to the caves.
Camping Rural Nossa Senhora das Gracas 2 nights 25RS per person.
*****Very nice farm stay!! with wifi, hot shower, Kitchen and rooftop for rains.
Camping Arroio do Engenho 1 night 25RS per person
******Mark and I fell in love with this magical place. Its really beautifully maintained, lots of fish, ducks, birds and amazing waterfall Cascada Nieve(snow)
---
---