Silverbeet(Chard) recipe 2. Quick and easy Miso silverbeet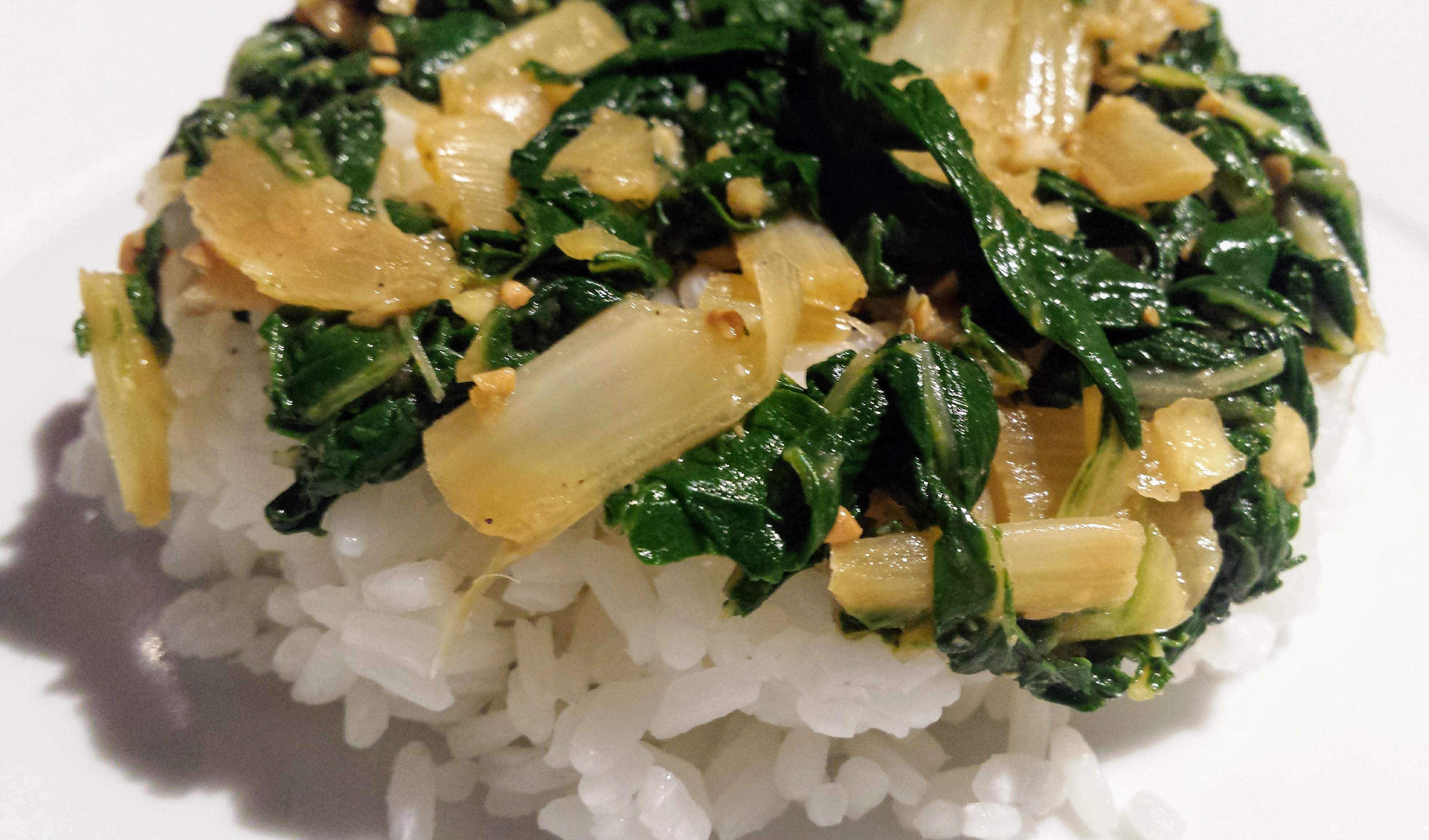 Long time my favourite vegetarian dish. It is so easy to make it. I have them with rice or savoury typed bread like Mark's sourdough german bread. You have plenty of silverbeets in your garden, waiting for you to harvest.
Ingredients
Silverbeet ….. 10 to 15  leaves with stems
Brown Miso paste or Doenjang ….. 1  teaspoon
Garlic ….. 3 cloves (finely chopped)
Ginger ….. one very small size (finely chopped)
pepper ….. a half teaspoon
Sesame oil ….. 2 teaspoon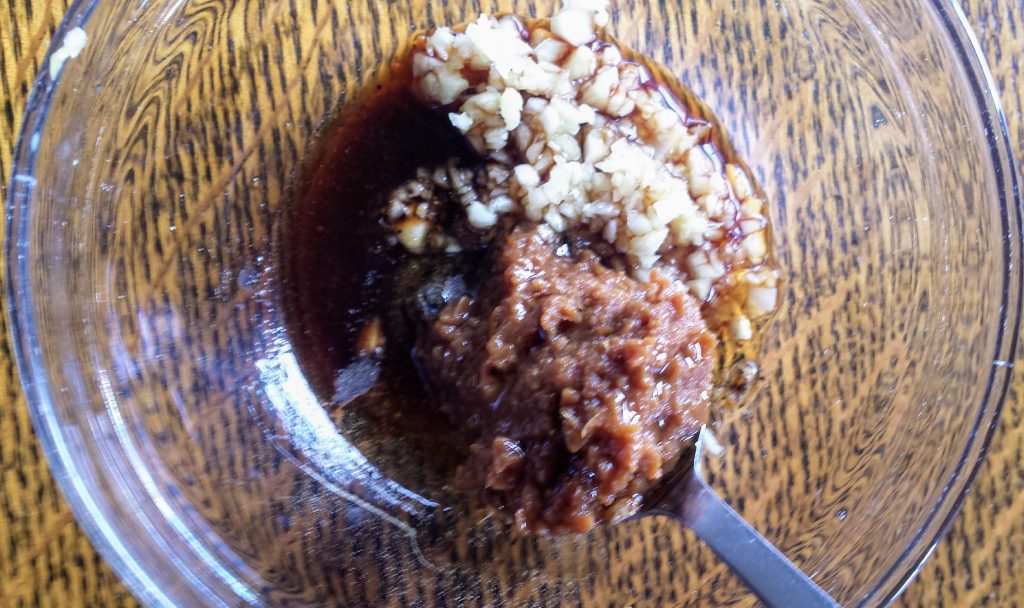 Methods
Separate silverbeet green leaves from white stems.
Blanch the stems first and after 3minutes throw the leaves into the pot for another 3minutes.
Drain the blanched silverbeet and squeeze the remaining water out.
Cut the stems and leaves about 2~3cm.
Mix well with the seasoning ingredients *I mix them with a hand.
Serve them with rice or bread.
You can store them in the fridge for a few days for cold side dish.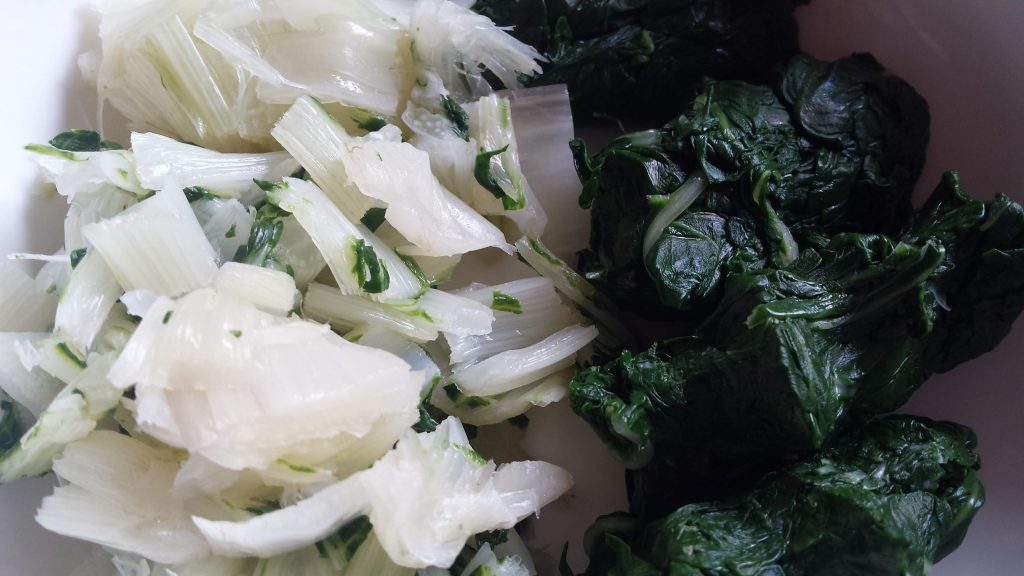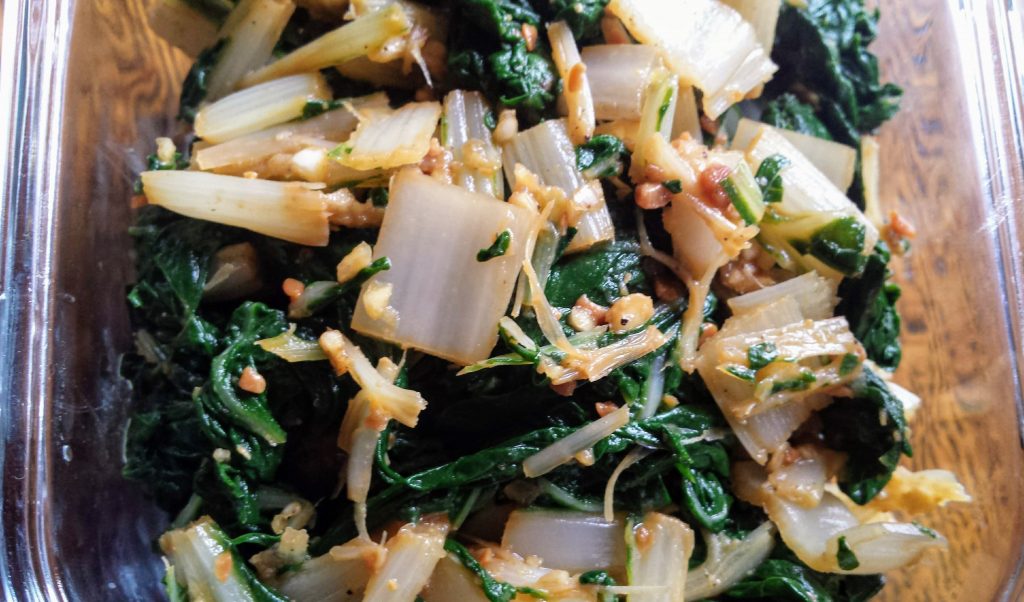 ---
---