A nightmare, the night bus from Uruguay to Brazil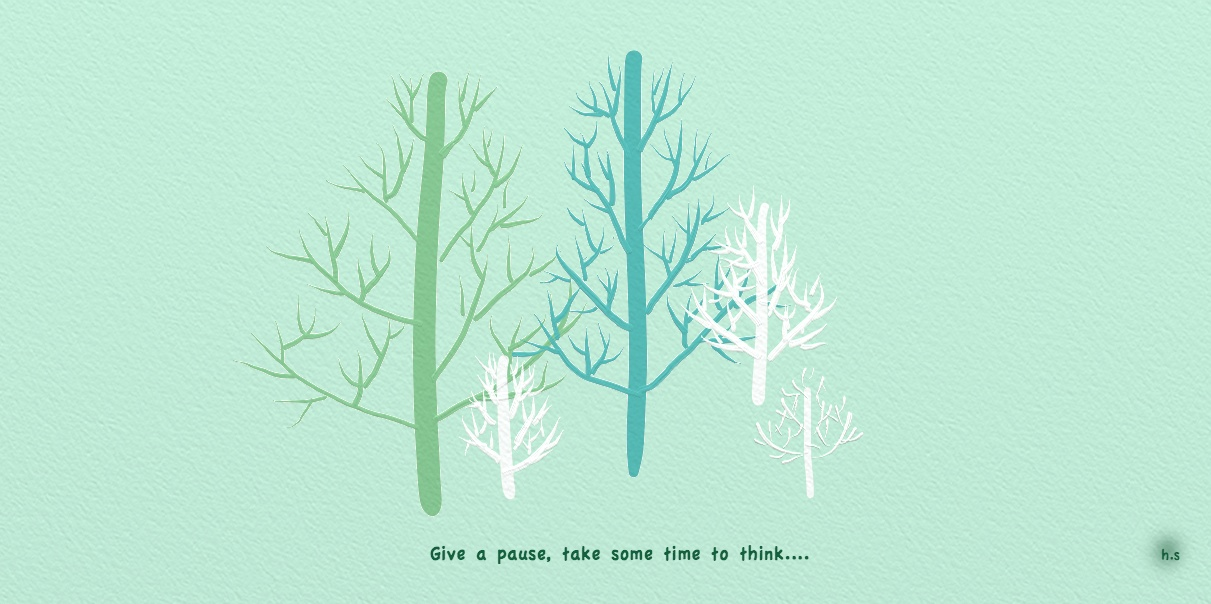 We are leaving South America on 6th of April to Spain. We will spend 2 and half weeks time in Brazil around an island, Florianopolis. We want to spend some time in Florianopolis known to be nice beach town in Brazil. We bought the bus tickets in Punta del Este a week ago for this trip.
We are planning to cross the border from Punta del Diablo in Uruguay to Florianopolis in Brazil by the night bus. The bus will stop at the Ruta(Highway), outside of Punta del Diablo town at 8pm. It will arrive in Florianopolis around 10am in the next morning.
The hostel we stayed in Punta del Diablo owner gave us the lift to the Highway around 7:30pm. It was very dark and the place was a kind of weird for a bus stop. It was raining all day and still raining on and off while we were waiting. There was no official bus stops or shelters we could avoid getting wet. We were waiting with all our bags covered with the thin plastic raincoat around them. We were very nervous we might miss the bus because the same company's buses are passing by us without stopping. Same time we were not sure if it was safe enough to be standing middle of nowhere in the dark with all our belongings. Every time buses passed by us we gave them signals to stop for us. No buses stopped for us. Almost 2hours waiting in the rain, soaking wet, we could not be believed what was happening to us.
We didn't know how to go back to the town if we couldn't get on the bus at that night. We regretted so much that we took this uncertain(?) way to cross the border. This way might have been better if we got on the bus in Montevideo or Punta del Este where have official bus stops. The bus was supposed to be the easiest way for us because we don't need to change the bus at the border and no waiting for baggage checking.
Finally, a bus stopped for us around 9:50pm. We were so relieved when we got on the bus. Almost 2hours waiting in the wet and dark street. It was a really miserable time for us.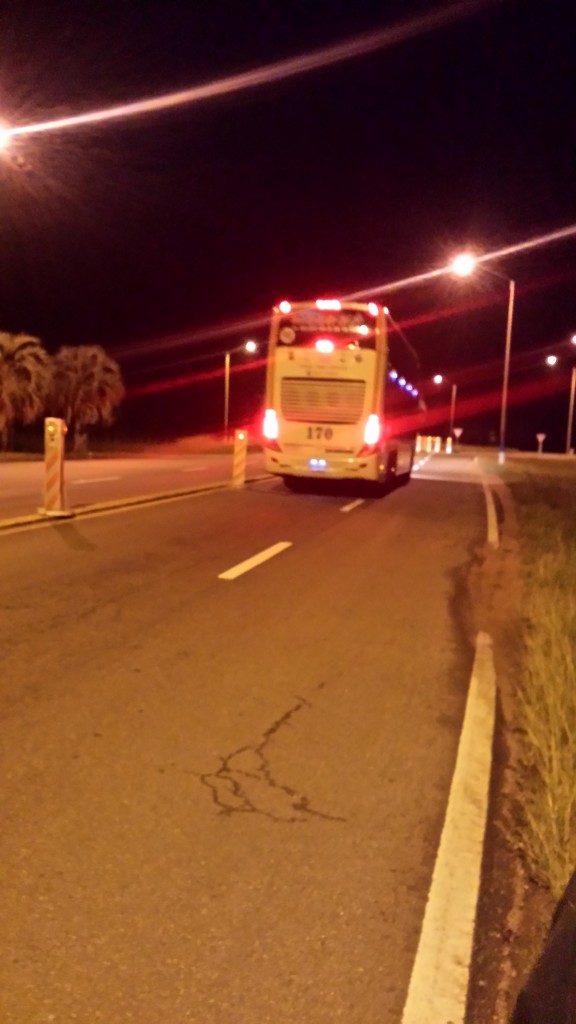 Border crossing from Uruguay to Brazil(Punta del Diablo to Florianopolis)
-Night bus(company EGA) once a week, every Sunday(Also Friday: high season) around US$110.
The bus goes from Montevideo to Florianopolis through the borders. We caught the bus from Punta del Diablo. Officially the trip takes around 14hours. They provide dinner in the bus and stop a buffet livre restaurant in Brazil for breakfast. The bus journey was reasonably comfortable until the air conditioner stopped working. We had to suffer the wet & heat in the middle of traffic jam in Brazilian side.
---
---