Border crossing between Bolivia(Tupiza/Villazon) to Argentina(La quiaca)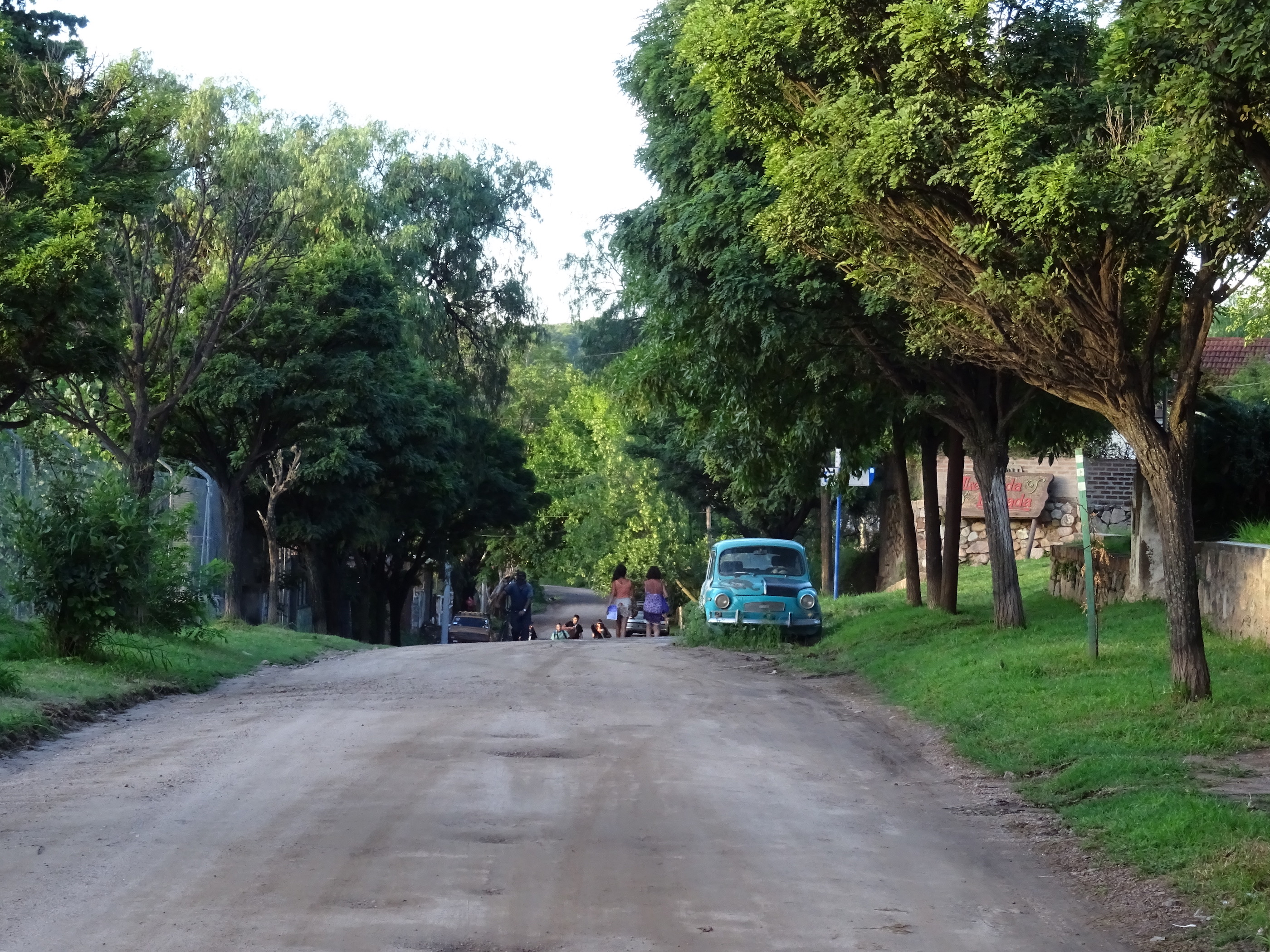 1. From Tupiza to Villazon(2hours)
Take a colectivo from the bus terminal in Tupiza. Got there a little bit later than 9 am. The colectivo leaves when it is full(6people in a small van)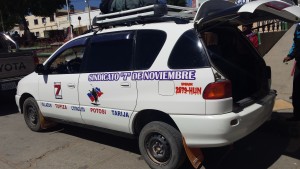 2. Villazon to the border(15~20 minutes).
Arrived in Villazon around 11 am. Walk to the border. Pass the main plaza walk straight to the border. After walking through shops(market?), you can find a small sign to Argentinian border.
**On the way to the border, we stopped by the Cambio shop(?) and changed our US$ to AR Peso. 1:15.** You can change in Argentina(La Quiaca) but it is easier to do it in Villazon. I found the bus terminal area in La Quiaca was a little bit dodgy.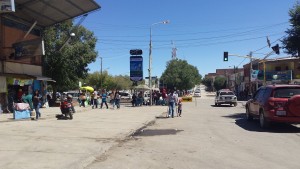 3. At the border(over1hour)
We waited to get the immigration stamps from Bolivia and Argentina. The two offices are right next to each other. Go to #4 for Bolivia first and then #3 for Argentina. The cue was not long at all but it took more than 30 minutes to get the stamps from Bolivian side. I didn't have any ideas why it took so long time to do this simple thing.
Getting the stamp for entering Argentinian also took some time as well. After the document checks at the counter, there was a small van with X-ray inside. We needed to put all our bags in the small car to get through the X-ray check.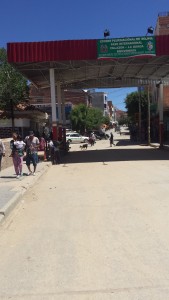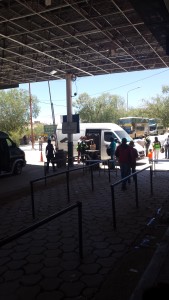 4. Finally crossed the border. Made it! We arrived in Argentina about 1 pm.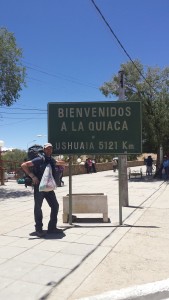 Walked to the bus terminal in La Quiaca to get the local bus to Ticara.
The time in Argentina is 1 hour ahead of Bolivian time. We arrived in La Quiaca around 1 pm. There was some waiting time at the border but the whole journey was not too long. We took the local bus Balut(many different bus companies at the bus terminal) to Humahuaca.
---
---